Turnbull is Lincolnshire's largest independent Builders' Merchant. First opening for business in 1895 in Sleaford, nowadays Turnbull is no longer just a Builders' Merchant. We supply everything from building and plumbing products to bespoke kitchens and bathrooms to both the trade and general public.
Still family run, we're an expanding business with over 200 employees across our branch network. We have deep local roots and are dedicated to looking after our employees and our loyal customer base. We consider ourselves a top local employer offering competitive pay, benefits, training and career development.
We celebrate all our successes and give equal opportunities to everyone to enable them to make the most of their skills and talents.


Ryan Farrow
I have worked for Turnbull's for just over 5 years. I started working on the counter, progressing onto Heavy Side Team Leader leading up to my current position as Assistant Branch Manager at Brigg. I have just completed a level 3 team leader course which has helped me with my professional development.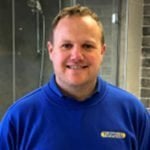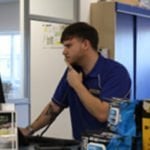 Will Wallace
I have been with Turnbull for 5 years now. I originally started in the yard and was working out there for about 3 years in total. It was enjoyable and fun, a very physically demanding job which entailed a lot of hard work and hands-on experience, I am now working on the counter.
My manager (Andrew) motivates me because he wants nothing but the best from us, wanting us to deliver high customer satisfaction at a top level
Daria Pilat
Working in a male-dominated industry isn't as scary as I expect, in my role, I have the chance to visit all our branches and as daunting as that seems to me as a young female, I have always been welcomed and respected – starting in 2023 I'm starting my L3 HR apprenticeship qualification and I couldn't be happier to start my career development in this company.
When I started in 2021 my manager said to me 'you are the future of this company' that motivates me daily to come and add to the progress of this fast-growing and successful company.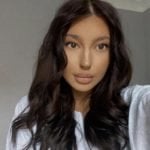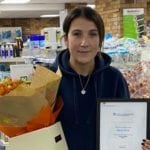 Stacey Worth
I have worked with Turnbull now for four years, originally started in the Contract support office. This developed into going between all the branches and supporting their everyday needs. I have recently completed an apprenticeship, in which I achieved DISTINCTION, being the highest possible grade. I am now currently working in the Horncastle branch, with a great team around me. Looking forward to helping develop the branch, following the great standards Turnbull has as a whole.
Joe Oxley
I'm Joe and I am the plumbing and heating team leader at the Newark branch. I have been with Turnbull for 5 years. I started as a Light side Sales Trader and have progressed up to my current position as Plumbing & Heating Team Leader! The team I work with are fun to be around and really pulls together to get the job done, this includes everyone from the trainee level to management.
George Howseman
I officially started as an admin assistant back in May 2020 helping out with everything. Little bits here and there. Shoot to two years later and I am currently overseeing the purchase ledger team whilst taking on new roles from my Finance Manager and building up my experience within the finance sector. I have completed my Level 2 AAT qualification and am halfway through level 3 now hoping to get that completed early next year